Hey everybody! Well, the name of my division is simply after the embarrassment that is Vernand Morency! The Check Point! So, here are my matchups, please vote on the sidebar polls for the auto that is worse (not player, auto!). Here we go:
MATCHUP 1-
Seed #1 vs. Seed #16
Vernand Morency
vs.
Brian Bass
Is somebody vote for the Bass I swear, something has to be wrong with you, but... use your opinion!
Matchup 2-
Seed #8 vs. Seed #9
Javon Ringer
vs.
Vernon Davis
This is a tough one.. your choice!
Matchup 3-
Seed #5 vs. Seed #12
Jeremy Maclin
vs.
Eric Byrnes
Ok, so we have Jman vs. EBS! Choose wisely yall.
Matchup 4-
Seed #4 vs. Seed #13
Matt Leinart
vs.
Ben Roethlisberger
A QB dual, who will win? It's your choice, ROCK THE VOTE
Matchup 5-
Seed #6 vs. Seed #11
Josh Freeman
vs.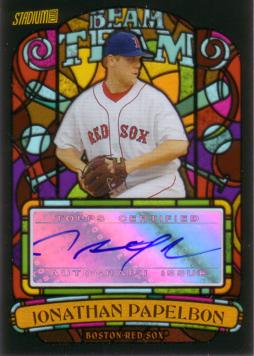 Jonathan Papelbon
Uhhh... tough one again... TIE
Matchup 6-
Seed #3 vs. Seed #14
Rashard Mendenhall
vs.
Guillermo Rodriguez
R______S vs. Gscribblescribblescribble. Yeah I feel crazy but after seeing these I have a reason to be crazy!
Matchup 7-
Seed #7 vs. Seed #10
Dustin Keller
vs.
Adrian Peterson
Well, this time we have N vs. AD 28, choose wisely.
Matchup 8-
Seed #2 vs. Seed #15
Chad Ochocinco
vs.
Kevin Jepsen


CL or scribble?

Ok, I'll have the polls up in a sec! VOTE ALL OF YOU PLEASE!!!!